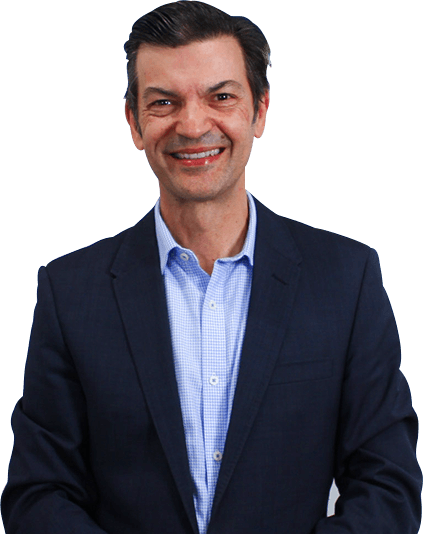 Dr Roy Brancatisano
MBBS, FRACS
Dr Roy Brancatisano has 25 years of experience in upper gastrointestinal and bariatric surgery. He was trained in Sydney and London where he achieved his specialist surgical qualifications and fellowship of the Royal Australasian College of Surgeons in 1993. He has performed well over 4000 weight loss surgery operations, including laparoscopic gastric sleeve resections and gastric bypass, revisional band to sleeve or bypass operations and gastric banding. His expertise in advanced laparoscopic techniques has enabled him to a improve his technique of gastric sleeve resection by his complete reinforcement technique and imbrication of the staple line to reduce leaks and bleeding risks.
In 2003, he founded the Institute of Weight Control and developed the 'Circle of Care' Program. This was the first comprehensive care program in Sydney to assist patient undergoing weight loss surgery. The Circle of Care program arose in response to listening to patients needs and experiences, and realising that that they are better able to achieve their goals of effective long term weight loss and a healthier lifestyle when supported by a team of dedicated health professionals, including physician and nurse, dietitians, psychologist and physiotherapists. We have cared for over 6000 patients since the program started.
Dr Roy Brancatisano believes that evidence based surgery and the need to collect data, undergo audits and publish our results in peer reviewed journals is paramount. He is proud of the outstanding surgical outcomes and results achieved by our patients. Circle of Care are a leading contributor to the Bariatric Surgery Register, the clinical quality and safety register in Australia and New Zealand.
Dr Roy has been at the leading edge of weight loss clinical research and new weight loss surgery devices, and is the lead investigator in a number of international clinical trials including vagal blockade therapy, para-gastric implants therapy and the Attune self adjusting gastric band. He has given many presentations at RACS annual scientific conference, Sydney Upper Gastrointestinal Surgical Society and Australia & New Zealand Metabolic &Obesity Surgery Society of (ANZMOSS) and International Federation of Obesity Conferences. He provides a preceptorship program for young bariatric surgeons to visit and learn and develop their advanced bariatric surgical skills.
He is a member of the International Federation for the Surgery of Obesity (IFSO), the Australia & New Zealand Metabolic &Obesity Surgery Society of (ANZMOSS) and a founding member of the Asia Pacific Bariatric Surgery Society (APBSS). He is committed to professional development and education.
He continues to perform all laparoscopic upper gastrointestinal surgery including gallstone, hernia, anti-reflux procedures, as well as endoscopies.
Appointments at private hospitals in north western Sydney
Lakeview Private Hospital
Norwest Private Hospital
Westmead Private